Kunke is an Associate in the Solicitors Unit of KB & Company. Kunke is a Regulatory Compliant and Commercial Dispute Resolution Solicitor. She advises on both commercial and regulatory matters and is consequently able to offer clients the double advantage. Her experience spans over Company Restructure Arrangements, Winding-Up, Public- Private Partnership Concessions as well as various Expatriate applications, Probate Matters, Insurance Matters and Alternative Dispute Resolutions (ADR).
She has advised her client both Foreign and Local on various corporate, commercial, and personal matters involving Corporate Affairs Commission (CAC), Infrastructure Concession Regulatory Commission (ICRC), Central Bank of Nigeria (CBN), Securities and Exchange Commission (SEC), National Office for Technology Acquisition and Promotion (NOTAP) and Nigeria Communication Commission (NCC) to mention a few.
University of Ilorin, Ilorin, Kwara State.
Nigerian Law School, Yenagoa Campus, Bayelsa State.
Nigerian Bar Association (NBA)
Institute of Chartered Secretaries and Administrators of Nigeria (ICSAN)
Chartered Institute of Arbitrators (CIArb)
Corporate Transactions and Projects
Company Secretariat
Probate Matters
ADR
e: olakunkemi.akande@kbandco.com.ng
m: +234 (0) 70 651 65983
p: +234 (0) 70 188 88913
KB & Company is a Corporate Commercial Law Firm that commenced operation in the year 2003 as a multi disciplinary Commercial Law Firm. The firm is one of the fastest growing law firms in Nigeria… Read more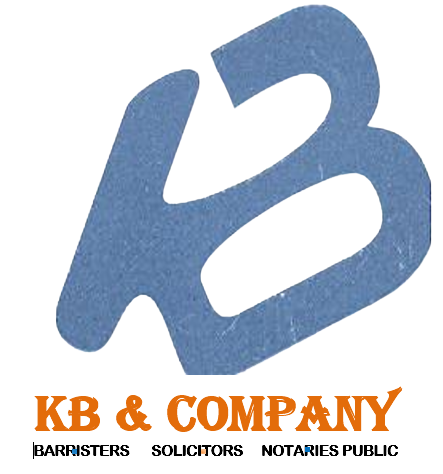 Copyright 2021 Kehinde Buraimo & Company. All Rights Reserved.  Design by wekrea8.com