We have done extensive work in intellectual property law and more recently in Information Technology. The firm offers a broad-based service which includes: advice on the acquisition, registration and protection of intellectual property rights; franchising and licensing; restrictive trade practices; business and corporate names; relevant issues of competition law and agency law; passing-off and counterfeit goods.
The firm is also involved in transactional work, collaboration agreements and licensing, IT procurement and software development.
Our firm handles matters relating to patent, trademark, copyright, trade secret and unfair competition. Our practice includes the preparation, filing and prosecution of patent, trademark and copyright applications and representation of clients in court should the need arise.
KB & Company is a Corporate Commercial Law Firm that commenced operation in the year 2003 as a multi disciplinary Commercial Law Firm. The firm is one of the fastest growing law firms in Nigeria… Read more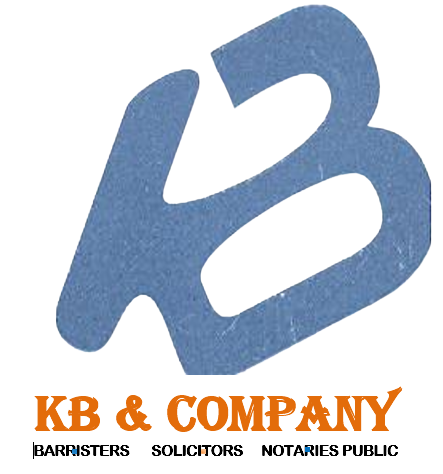 Copyright 2021 Kehinde Buraimo & Company. All Rights Reserved.  Design by wekrea8.com