Ezinne Okereke is an Associate at KB and Company with 5 years' experience in Litigation and Corporate Law. Her professional experience spans across Litigation, Property/Real Estate Law, and Corporate Law. Over the years, she has worked with various corporate organizations from client briefing to completion of transaction stages.
She is versed in commercial due diligence, compliance, and perfection in property transactions. She is actively involved in drafting, reviewing, and rendering legal advice on various types of commercial agreements such as MOUs, Joint Venture Agreements, Purchase Agreements etc.
She was called to the Nigerian Bar in 2018 and enrolled at the Supreme Court of Nigeria same year. She's currently undergoing a Master's Program with focus on Labour Law and Property/Real Estate Law at the University of Lagos, Nigeria.
Nigerian Law School (B.L)
Enugu State University of Science and Technology (LL.B)
University of Lagos (LL.M)
Nigerian Bar Association (NBA)
Property/Real Estate.
Litigation and ADR.
Corporate Governance/Incorporations.
e: evince.okereke@kbandco.com.ng
m: +234 (0) 70 651 65983
p: +234 (0) 70 188 8891
KB & Company is a Corporate Commercial Law Firm that commenced operation in the year 2003 as a multi disciplinary Commercial Law Firm. The firm is one of the fastest growing law firms in Nigeria… Read more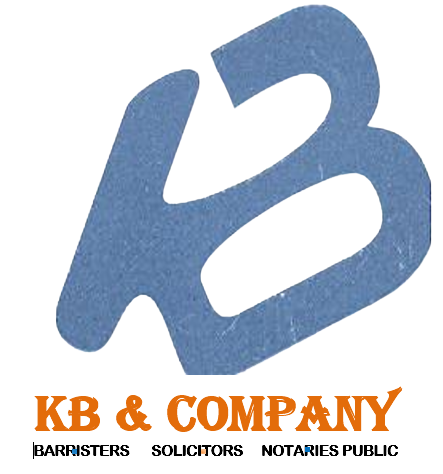 Copyright 2021 Kehinde Buraimo & Company. All Rights Reserved.  Design by wekrea8.com