The Trusts and Probate Department offers a breath of expertise in estate planning, trust and estate administration and trust and estate litigation.
We prepare conventional Wills and also register it with probate registrar in the appropriate jurisdiction of the testator. The attorneys also work with the appropriate authorities in structuring succession plans for closely-held businesses, holding groups and conglomerates.
Use is made of specially crafted Wills and trusts, durable powers of attorney and nominations of administrator to protect and preserve estates from dissipation.
The firm settles both large estates, requiring complex legal work, and smaller estates, which simply require that settlement, be as prompt and economical as the process allows.
We also represent individuals, banks and trust companies, registrars of companies in connection with trust, Will and intestate controversies and other probate related disputes.
KB & Company is a Corporate Commercial Law Firm that commenced operation in the year 2003 as a multi disciplinary Commercial Law Firm. The firm is one of the fastest growing law firms in Nigeria… Read more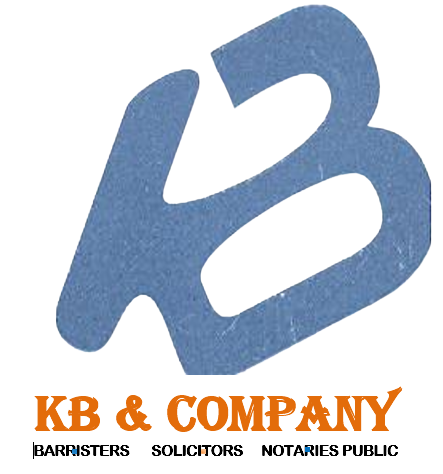 Copyright 2021 Kehinde Buraimo & Company. All Rights Reserved.  Design by wekrea8.com