Oluwatomi Omotoye is an ardent and ambitious legal practitioner with ample knowledge of the law and skills acquired through her years of study and exposure to the Nigerian law and its practice. She serves as an Advocate, representing clients across various Courts in Nigeria and as a Solicitor, advising a broad range of clients on various aspects of the Nigerian law.  
Oluwatomi is highly motivated, committed to learning and driven by service, excellence, distinction, consistency, and innovation.
Oluwatomi started off her legal practice majorly advising clients on business registrations and negotiations, drafting agreements ranging from brand ambassadorship agreements, joint venture agreements, partnership agreements, music production and distribution agreements, cooperation agreements, non-disclosure agreements, service agreements, etc, to intellectual property, trademarks registration, company secretarial, probate matters and perfection of titles at the land's registry.
At KB and Company, Oluwatomi acts as an associate in the Litigation and Dispute Resolution Department, handling several firm's criminal and civil cases covering banking law, property law, debt recovery, insurance, etc, and representing the firm's clients at the various courts in Nigeria.
EDUCATION:
Igbinedion University, Okada, Edo State (LL.B)
PROFESSIONAL MEMBERSHIP:
Nigerian Bar Association (NBA)
PRACTICE AREA:
Civil & Criminal Law
Corporate & Commercial Law
Intellectual Property
CONTACT:
e:  oluwatomi.omotoye@kbandco.com.ng
m: +234 (0) 81 462 75771
p:  +234 (0) 70 188 88913
KB & Company is a Corporate Commercial Law Firm that commenced operation in the year 2003 as a multi disciplinary Commercial Law Firm. The firm is one of the fastest growing law firms in Nigeria… Read more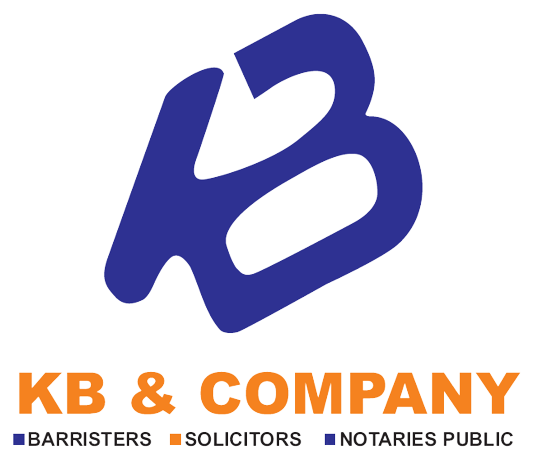 Copyright 2021 Kehinde Buraimo & Company. All Rights Reserved.  Design by wekrea8.com