Edwin Ekwealor is the Head of Chambers at the law firm of KB & Company with a result-oriented approach to solving issues. With his ability to think critically and develop innovative solutions.
He has about 12 years' experience in active legal practices. He is an accredited and registered practitioner with the Corporate Affairs Commission. He has attended several conferences, seminars and workshops organized by state and federal government agencies like Asset Management Corporation of Nigeria etc.
Since resuming with the firm in 2019, Edwin has been involved in high profile litigation cases (both criminal and civil) at the various State High Courts, Federal High Court, Court of Appeal, and the Supreme Court of Nigeria.
EDUCATION:
Ebonyi State University (LL.B)
Nigerian Law School Bwari Abuja (B.L)
Nigerian Bar Association (NBA)
Nigerian Bar Association Section on Legal Practice – SLP
General civil litigation.
Debt recovery.
Criminal law.
Insolvency
Commercial & Corporate law
Property law
Intellectual Law
Information technology
Alternative Dispute Resolutions (ADR)
e: edwin.ekwealor@kbandco.com.ng
m: +234 (0) 70 345 40994
p: +234 (0) 70 188 8891
KB & Company is a Corporate Commercial Law Firm that commenced operation in the year 2003 as a multi disciplinary Commercial Law Firm. The firm is one of the fastest growing law firms in Nigeria… Read more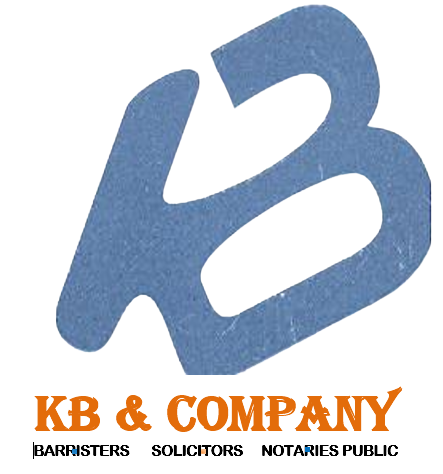 Copyright 2021 Kehinde Buraimo & Company. All Rights Reserved.  Design by wekrea8.com